Things To Consider When Choosing Your Stone
Things To Consider When Choosing Your Stone
Stone is one of the most popular materials that are used in home remodeling projects due its beauty, versatility and durability. Since stone is a natural material that is sourced from many different quarries, its properties have a significant amount of variability. These are some things that you need to consider when choosing stone.
1. Thickness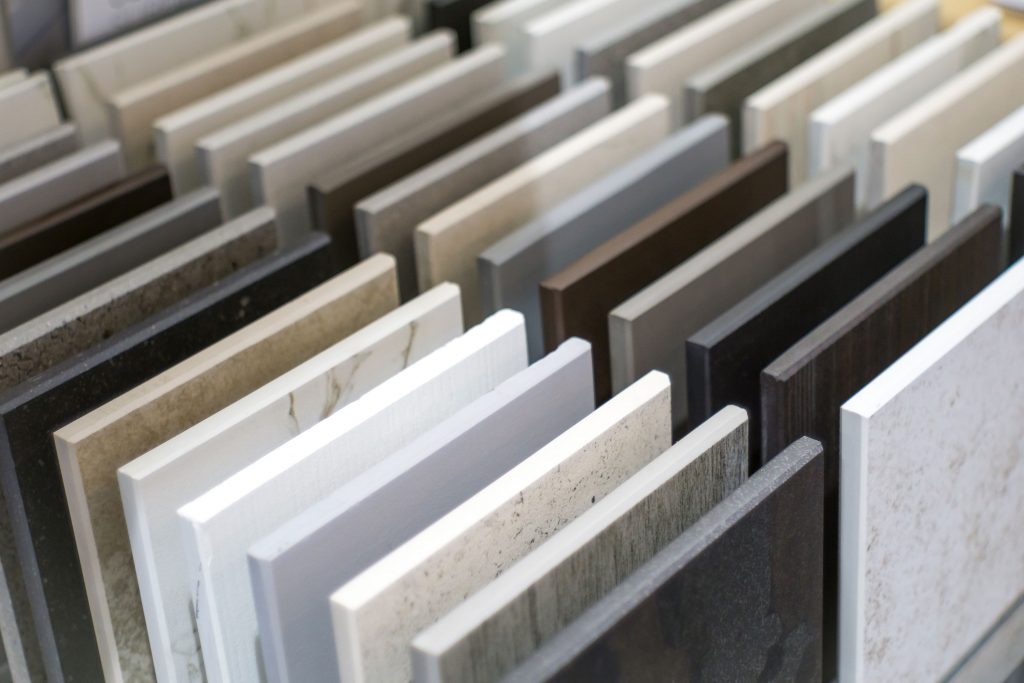 Depending on its intended purpose, the thickness of the stone you need to use will vary. Countertops slabs usually have thickness between 2 and 3 centimeters (¾ – 1¼ inches), tiles that are meant for the interior floor and walls are usually around 1cm thick (⅜ inch), while exterior stones pavers are the thickest of the bunch at nearly 4cm (1½ inches).
When it comes to counters, you simply need to choose a slab with your desired thickness, or you can even decide to add a laminated edge to the counter to make it lay even higher. However, problems can appear when it comes to choosing stone tiles for your floor, especially if the new floor needs to blend with the floors in the adjacent rooms. In order to avoid any unevenness, be very exact with the measurements and choose your floor tiles early in the remodeling process.
2. Flaws and fissures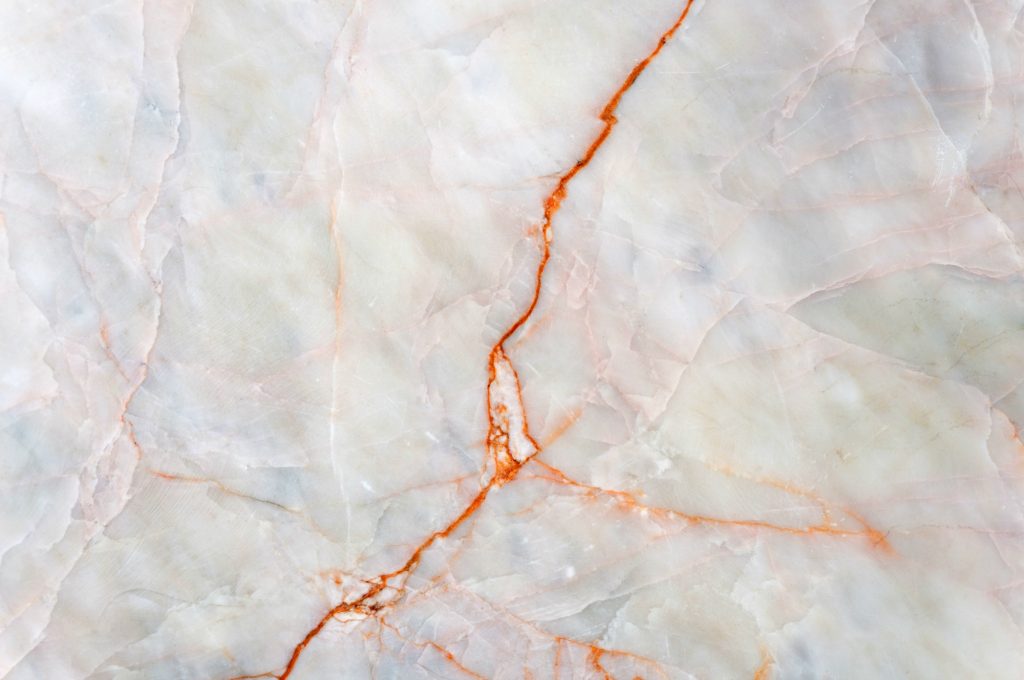 Since stone is a natural material, it will have some naturally weak points known as fissures. Fissures most commonly appear as hairline cracks and can be found in both stone slabs and tiles. The placement of the fissures will determine the ways the stone can be cut, as they weaken the stone in the area surrounding them and therefore if cutting the stone would place the fissures in places that require a higher stability (such as on overhangs or around sinks) it is better to choose a different slab. Have a fabricator review the slab you select for any fissures and other flaws before beginning any cutting or fabrication work so that you can be certain it will withstand the processing required.
3. The finish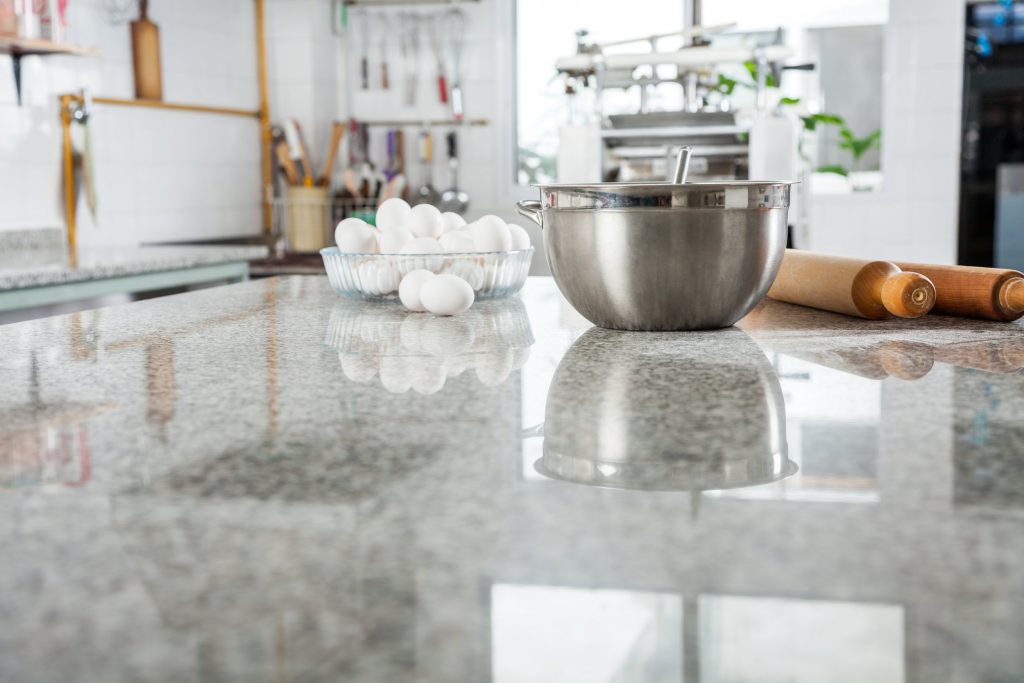 There are two very common finishes used for stone: polished and honed, both of which have a sheen. A honed finished has a more textured appearance than the polished, which minimizes the reflective qualities of the finish. Since the texture of honed stone is very fine, you can achieve heavier textures by using acids which result in an antiquated texture, buffing for a "tumbled" look or heat for a "flamed" finish. Look at several examples of different styles and choose the one that suits your space. Keep in mind that the larger and more polished a stone slab is, the more slippery its surface is and avoid using those slabs on your floors.
4. Porousness and durability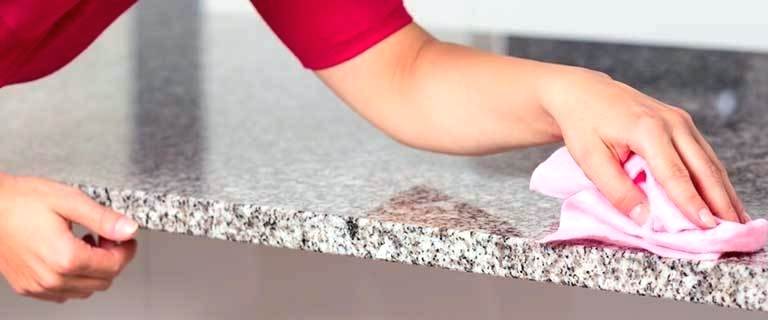 Different varieties of stone have different levels of porousness. Limestone and marble are more porous than other types of stone and as such they will absorb stains much more easily, especially from substances like coffee and red wine. Etching is another common issue that can occur due to exposure to acidic substances such as lemons, and some types of hair dye can stain a shower made from a more fragile material. Additionally, scratching can be an issue for stones that are softer, such as soapstone. Marble and limestone can also sustain etching from certain cleaning chemicals so be careful with the products you use to clean your stone.
Consider all the ways you're planning on using your stone surfaces and the types of substances they're likely to come in contact with often before deciding on the type of stone to use. This will ensure that the stone will stay in pristine condition for years to come.
---